Brett Shipp
WFAA
Thursday, 9.11.09
10:00 PM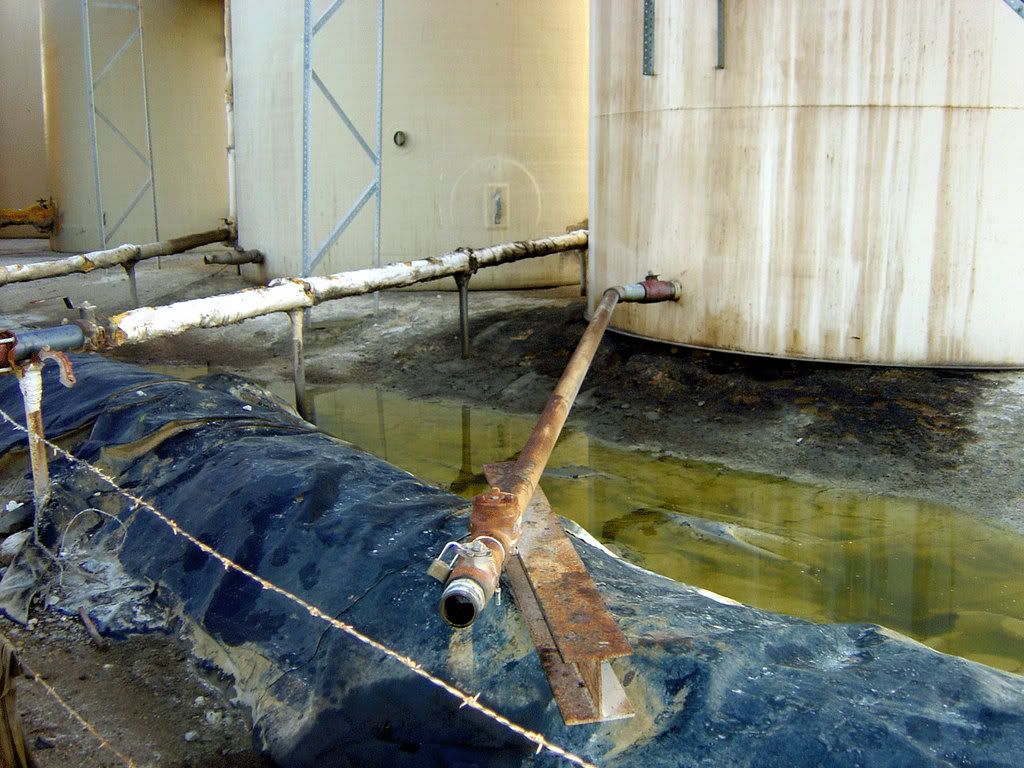 Just in time for the election, Brett Shipp brings us another hard hitting investigative report. This time his report covers one of my least favorite subjects: Injection Wells. Need I remind you that drilling waste is regulated by the Texas Railroad Commission?
Last year, Brett exposed Texas Railroad Commissioner negligence and malpractice in his report on the RRC gas coupling inspection failures. Who can forget the first night of his report when Michael Williams, who is seeking reelection to office, refused to talk?
Brett Shipp's investigation into the RRC's cover up of the faulty gas couplings in north Texas probably saved more Texans from a death like Bennie and Martha Cryer's when their home in Wylie, TX exploded due to faulty gas couplings.

Memos from the early 1980s warned gas companies nationwide that the couplings would not meet Federal regulations. The same couplings were used in Minnesota where they took swift action to replace all their faulty couplings. Shipp discovered RRC memos that were covered up and negligence and malpractice in his investigation.
This time Brett's report focuses on injection wells and the public interest, but I asked this question last year after his coupling report:
How Are Injection Well and Gas Coupling Inspections Alike?

ANSWER: Both inspections are conducted by the Texas Railroad Commission (RRC).
The Railroad Commissioners have been criticized frequently this past year for their conflict of interests. Back in 2006, Williams had taken over $100,000 from energy companies and last year he went to the Super Bowl as the guest of Center Point Energy.
Recently Commissioner Michael Williams, in a reprehensible moment of arrogance, pretended to speak for Dr. Martin Luther King and use King's name to criticize Senator Obama.
Considering how Williams has enabled environmental injustice against minorities, I want to know where he gets off pretending he knows anything at all about MLK and what he might say or think.
Reverend David Hudson, disabled veteran and citizen of Panola County, Texas, and his entire community has suffered tremendously because Williams has acted as a paid protector of the oil and gas industry rather than serving the public interest. Reverend Hudson issued a nine page Declaration detailing the abuses inflicted upon his community because of Texas Railroad Commissioner malpractice.
2. I have personal experience with the Texas Railroad Commission and commissioners Michael Williams, Victor Carrillo and Elizabeth Jones with respect to discriminating against me because of religion, race and my disability…
…
6. The Texas Railroad Commission and commissioners have allowed procedural requirements to be overlooked and have not taken steps to ensure compliance with documented and published guidelines. …
We need Shipp to conduct an investigation into the RRC practices regarding injection well inspections. Injection wells can also cause fatalities. Although, because they don't blow up, death by injection well may not be quite as spectacular. Oh wait! They do blow up!
Tomorrow night that wish comes true!
Another Wish:
Time for a Change!
Mark Thompson for Texas Railroad Commissioner.
Sharon Wilson is considered a leading citizen expert on the impacts of shale oil and gas extraction. She is the go-to person whether it's top EPA officials from D.C., national and international news networks, or residents facing the shock of eminent domain and the devastating environmental effects of natural gas development in their backyards.