It was close, but I was lucky enough to go to the Netroots Nation convention last weekend!
We did buy tickets to the convention a long time ago, but due to our financial situation, it looked like we weren't going to be able to go. Then someone sent us a nice gift of a hotel reservation.
On Saturday, we got up at the crack of dawn, got ready, and left to go to the convention. I was becoming increasingly exited as we drove on through Austin, and saw the high buildings, the bustling traffic (which luckily for us wasn't so bad) and just a glimpse of the capitol. It was a long drive, but we finally got there too late to see Al Gore. The convention center was a rather tall and wide building with many cars parked beside it, busy construction, and lots of people surrounding it. It was no less as busy inside. There were people bustling about every where, and a gigantic escalator at the far end. We went up the escalator and met up with one of my mom's fellow bloggers, Boadicea.
The first speech we went to was one of our favorites. Bruce Lunsford talked about how money erodes trust and then moved on to how he started his organization called Change Congress, what its purpose is and what they are doing. We then went to some other lectures.
After the lectures were over, we left to find our hotel. I could tell at once when we pulled up, that it was a classy one. It had a fountain on the outside, and music playing in the background. When we got inside the hotel, it was no less amazing. There was a bar, pool, spa, and just about anything you could ever need. We checked in, all the while acting like we had been to hotels like this many times in the past. When we got into the room I began examining every inch. It had its own little bar, a nice clean bathroom, a huge soft bed, and was compete with a game console and big TV. After we got acquainted with the room, we left for the Bay 6 and Texas Kaos party.
The party was at the Bay6 Gallery and Studios. We got lost. (I think, in the city, we got lost or missed a turn at least once every time we drove anywhere.) Finally we arrived 30 minutes late. We walked into what looked like a big, open warehouse. It looked a lot better when we got in though–artwork covered the walls. I looked at the art and walked around while my mom talked.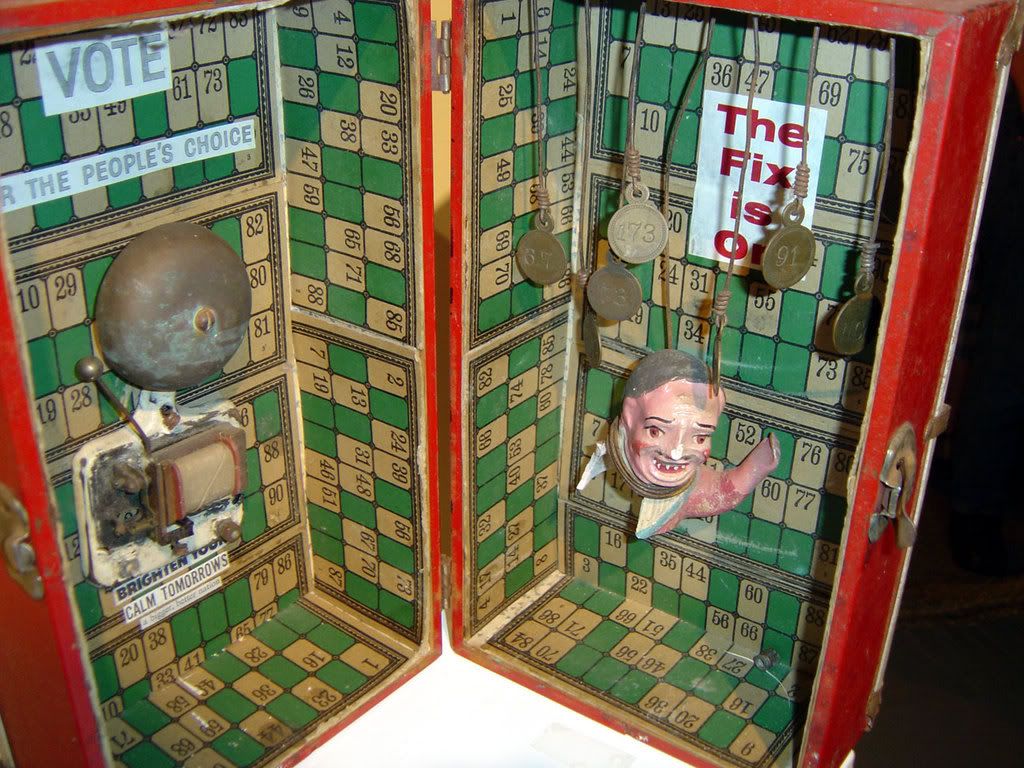 One piece I really liked was about our elections. Here is a picture and what I think the artist, Jack Howe, was trying to convey:
The numbers in the background represent how many people have voted. Each time they vote the bell rings. There are campaign promises under the bell. On the other side there are coins hanging. The politician is broken and he has been hung by his desire for and dependency on money.
Eventually, we ended up in the very back of the building in a cozy sitting area. Beautiful art objects surrounded us. The conversations grew as more and more people came. I really enjoyed meeting and talking with everybody.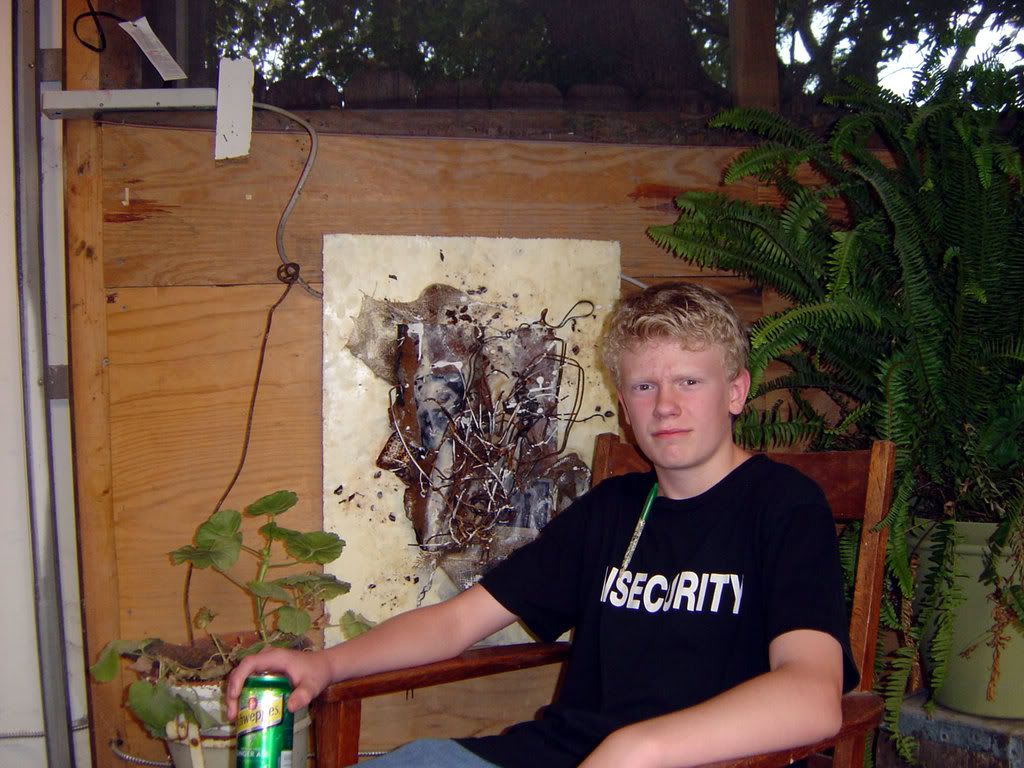 The next and last day, we got up and went back to the convention. The opening speaker introduced the best speaker of all, Van Jones. After his great speech, we said good bye, stopped by the capitol, and then went home. All in all it was pretty fun.
Here are some more pictures or our favorite pieces at Bay6
What have we become?
Marilyn Fenn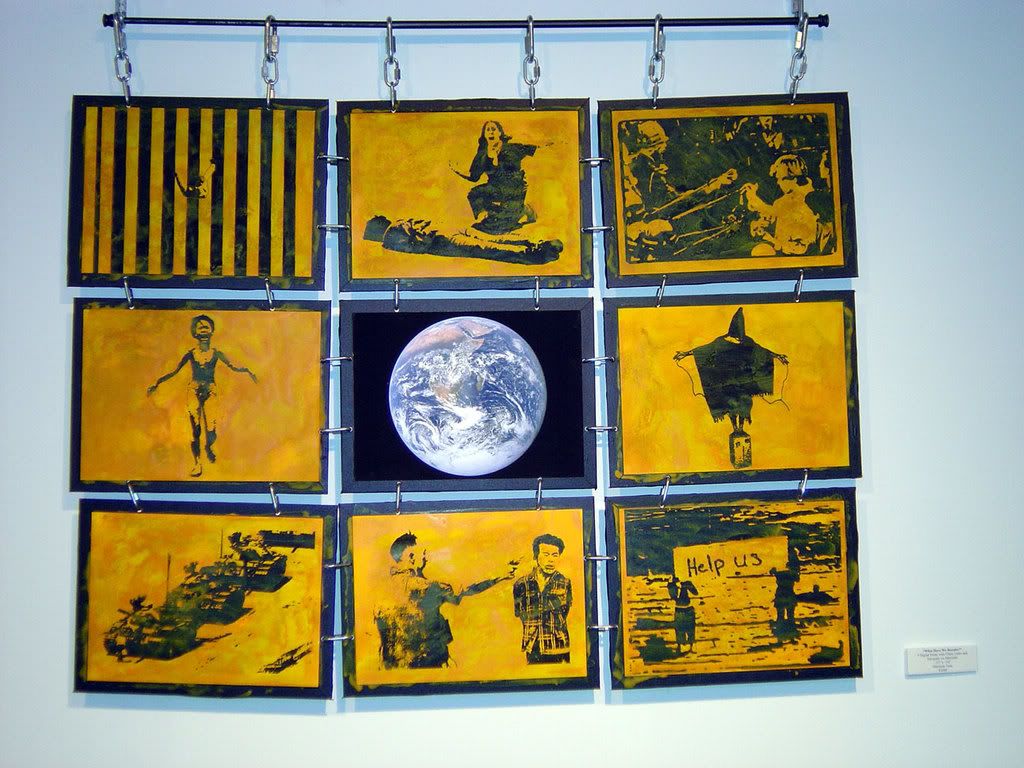 Displaced Workers
Sharon Kyle Khun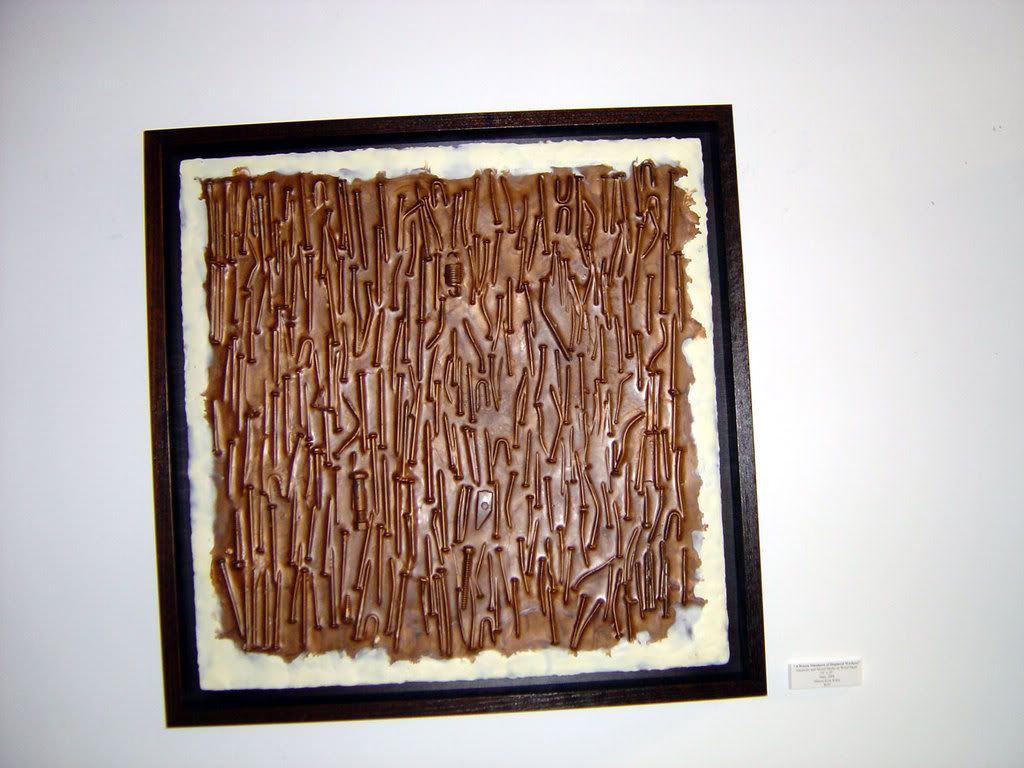 Another Marilyn Fenn
From The Nuclear Bomb Project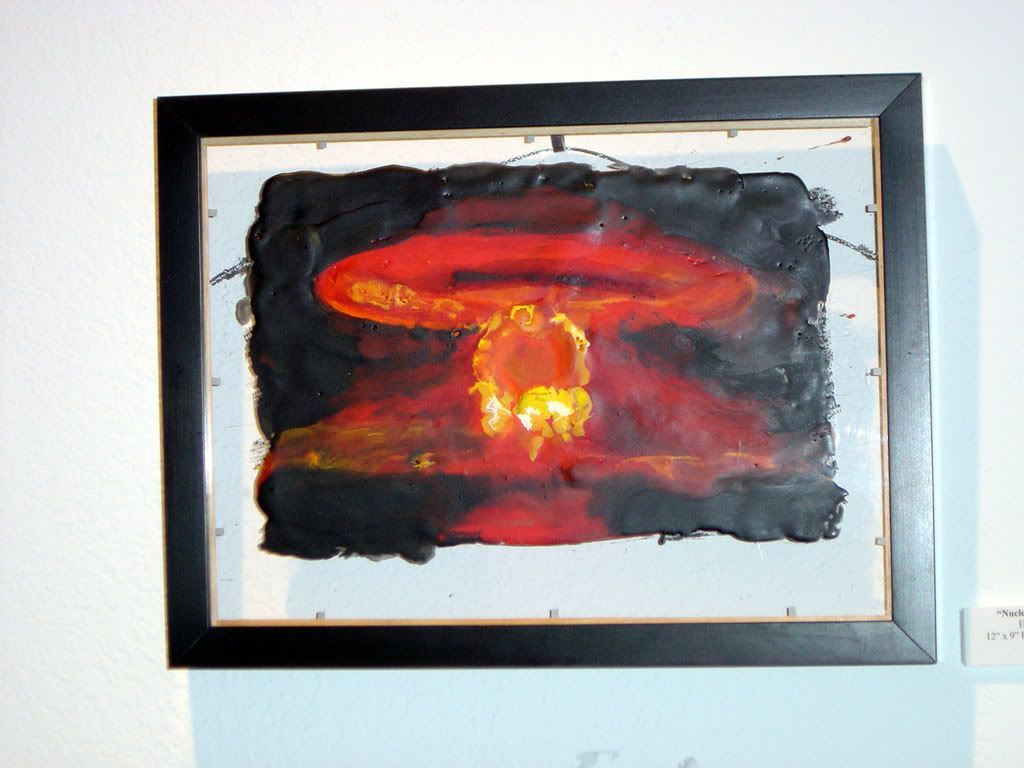 Sharon Wilson is considered a leading citizen expert on the impacts of shale oil and gas extraction. She is the go-to person whether it's top EPA officials from D.C., national and international news networks, or residents facing the shock of eminent domain and the devastating environmental effects of natural gas development in their backyards.