We had another fracking earthquake in Texas this morning. This one was 3.4M and was in the Eagle Ford Shale.
When I tried the Texas Railroad Commission GIS map this morning, it wasn't working so below is a Google Earth map.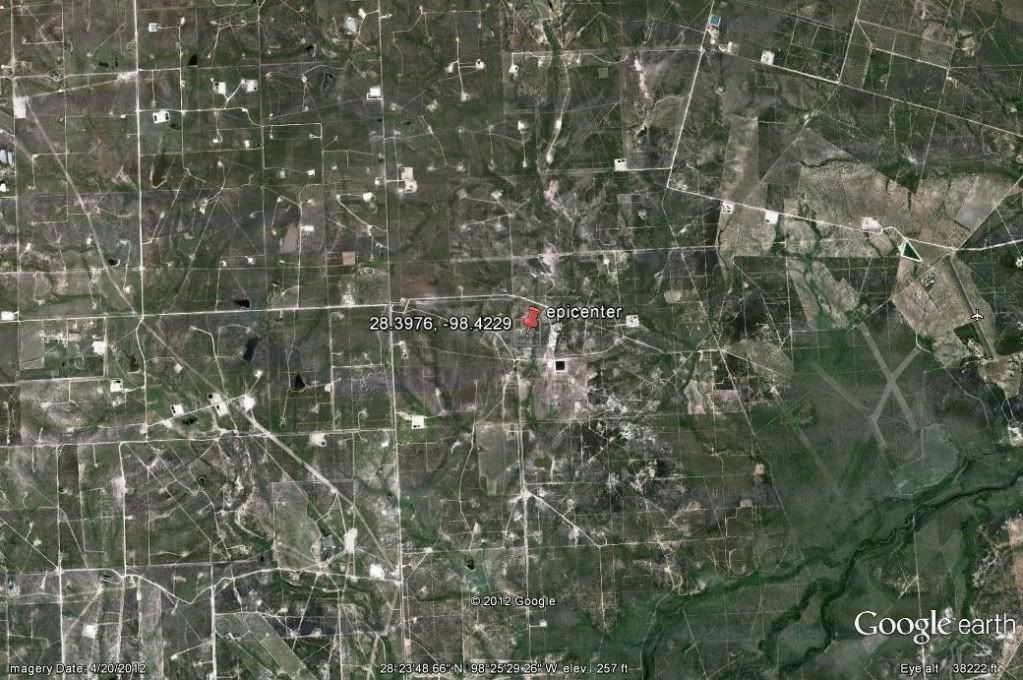 View larger map HERE.
That makes, at least, four quakes in Texas this month.
Sharon Wilson is considered a leading citizen expert on the impacts of shale oil and gas extraction. She is the go-to person whether it's top EPA officials from D.C., national and international news networks, or residents facing the shock of eminent domain and the devastating environmental effects of natural gas development in their backyards.