We had another fracking earthquake in Texas this morning. This one was 3.4M and was in the Eagle Ford Shale.
When I tried the Texas Railroad Commission GIS map this morning, it wasn't working so below is a Google Earth map.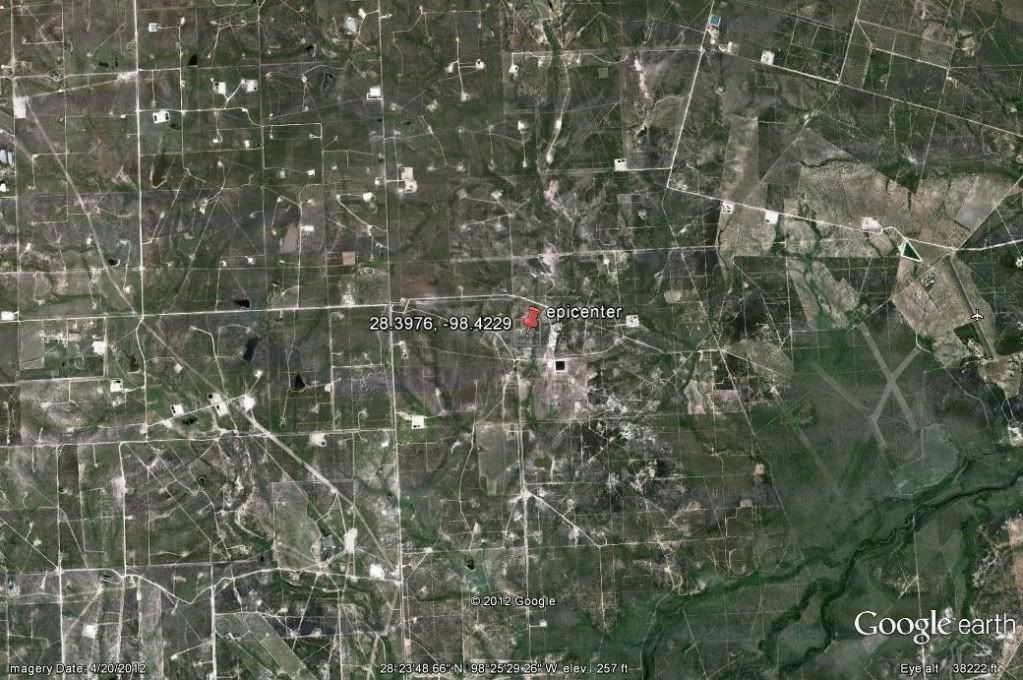 View larger map HERE.
That makes, at least, four quakes in Texas this month.